A domestic abuse charity Women's Aid has condemned the "soft sentence" handed out to a cricket star Mustafa Bashir.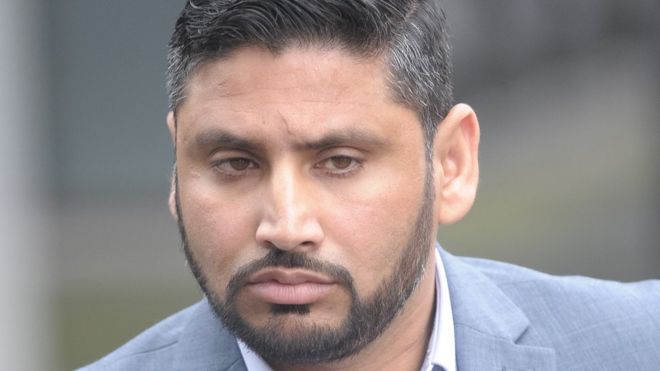 The local league cricket star was involved in a domestic abuse case where he admitted hitting his wife, but the judge faulted the position of his wife, handing out soft landing to the player.
The Chief Executive of the charity Polly Neate condemned the sentence in strong terms.
"The horrific assaults and controlling behaviour that FakharaKarim endured are completely unacceptable; and a softer sentence on the basis that 'she is not a vulnerable woman' is shocking. It is a complete fallacy that only a certain type of woman can become a victim of domestic abuse. In fact, perpetrators target women of all ages from all section of society," she said.
The pair met in their home country Pakistan in 2013 where they got married before they emigrated. The 33-year old husband is believed to be the controlling time and he admitted occasional assaults on his wife during the course of prosecution.
The prosecutor Roger Brown revealed that the accused hit his wife so hard that she lost consciousness on New Year's Eve in 2014. He added that Bashir used the cricket bat in the bedroom to hit her before declaring that he did not use full power as she "would be dead."
The judge gave him a two years suspended sentence then asked him to attend a 'building better relationships' workshop. The judge Richard Mansell QC said he was "not convinced she [the wife and victim] was a vulnerable person."

"Sometimes women who moved from their country become trapped in a relationship where they lose their support network of family and friends and cannot speak the language," the judge added, drawing the ire of Miss Neate.
"Abusers often isolate their partners from family and friends, undermine their confidence or take control of their money as a way of ensuring they can control them. This is why it is so important to understand the nature of domestic abuse and the impact on victims," Neate added.